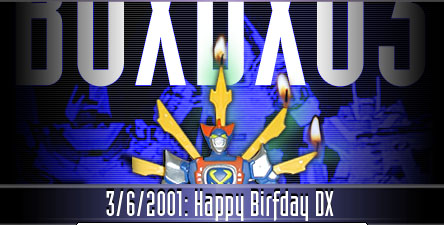 irthdays are nostalgia — the primary darkness from which we cast our reflections upon past and future. Time passes; the objects with which we surround ourselves mark this time. Somehow, age and wear render familiarity into meaning. The digital ether — the bits — will not be immune.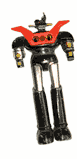 It's 3 years since the beta launch of ToyboxDX. That's like, a million in Internet years. If I'm proud of the work we've done, I'm even prouder of the principles we've stuck to. Openness and free exchange irrevocably continue to alter the savage ring that is "collecting."
As I look over this year's pathetic smattering of Rambles, however, I'm surprised by my lack of fluid. It seems I can only get it up to mouse on major holidays and events.
It's not just time crunch; it's the changing face of our expression. Between Duban and Alt, Yappy and Pierce, we've flooded the darkness with sodium halogen. The days of waxing on about the mystery of ignorance — of digging through the strata of history — are passing. We are in the midst of our own new history, laying foundation upon foundation for what will be tomorrow's ephemera.
Enough noodle. This is what's on my mind:

---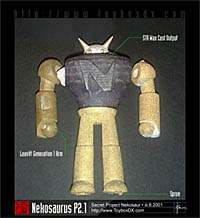 On the Nekofront: glorious failure! I close out the cycle with our Boston/Downtown Crossing casting team. They accomplished much in the experimental gokin process, but are ultimately defeated by the massive solidity of Nekosaur's barrel-thick torso which continues to explode in the burnout.
An intial run of silicon-rubber molds for generating multiple wax castings is fairly successful. The molds can be used virtually forever, continually refined across generations of casts. The sprue cleanup work, however, has made this process typically impracticle for large-scale mass-production.
Wax positives are generated and immersed into investmenet plaster, then kilned. The investment negative from the burnout is mounted slideways — Moonraker style — into a centrifugal casting arm.
Molten metal is heated and poured into a counter-balanced crucible, which then shoots metal up a series of designed spruing arteries. The resulting metal components burst out of the mold in cold water. Sprues are cut and and hand finished. Voila: we have metal, and it's damn satisfying to hold.

You Must Accessorize
On the design side, 3D Master Smith Duncan Hsu begins work on next-generation prototypes. Check out his asskicking cartoon-filter renders.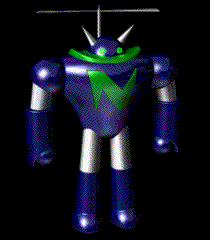 Next stop: we transport the chest to the low-run artist foundries of New England.
---

In a parallel directive,
Original Gokin Experiment: ToyboxDX Missile Defense Initiative 01
yields new ammo. While the broader focus continues to be the creation of New Chogokin style robots,
Matt Alt
and I have opened a channel to the mysterious foundries of…The Midwest!
Initiative 01 involves lathe-fabrication of a new aluminum master based on the classic Jumbomachinder missile. The master is scaled appropriately to account for shrinkage in the casting process. Our first run produced a series of high-polish bronze-based alloy missiles [bottom right.] A subsequent run of greater numbers produced white-metal castings of varying qualities. (Incidentally, Popy Chogokin is considered white-metal casting.)
Yes yes, I know: you want to know if you can shoot them. Not yet, gladiator. Not yet…
---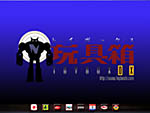 A last shot item to share: here's some
ToyboxDX wallpaper
I cranked out for one of
Darren's
big presentations. You can grab the
1024 x 768
or — if you're into scrolling — the
800 x 600
.
If you've been emailing me over the last 6 months and haven't gotten a reply, I have to really apologize. The volume of mail has been overwhelming. I am going to redouble my effort to crank through, so forgive me if you get short, stubby correspondence.
Stay tuned: new user interface and a brand-spanking new feature column up next…
Best,