toyboxdx toy blog

brog: is graceful art of daily expressing japanese toy
February 7, 2010
WHO WILL WIN?????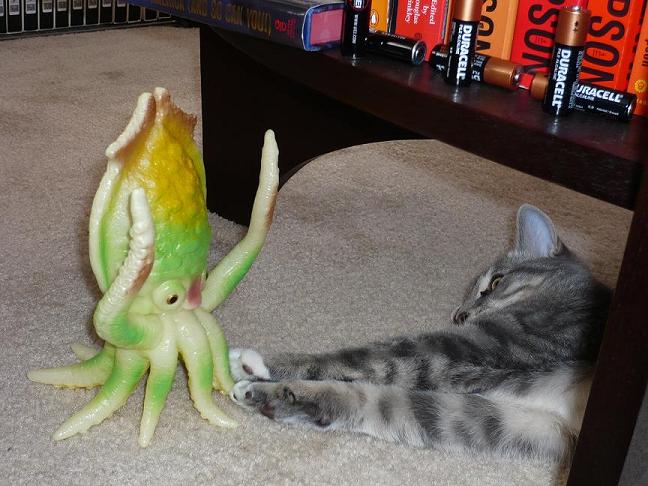 Thanks again to Dave for the Gezora.
1 Comment »
Thanks for the batteries in the shot..they give scale ;-)

Comment by Josh Fraser — February 7, 2010 @ 11:06 pm
RSS feed for comments on this post. TrackBack URL
Leave a comment
You must be logged in to post a comment.
Site Map