Or Sausageraide…er, Sasuraiger, in this case.
(…I guess anyone who has never played the game A-Train will not get the title…)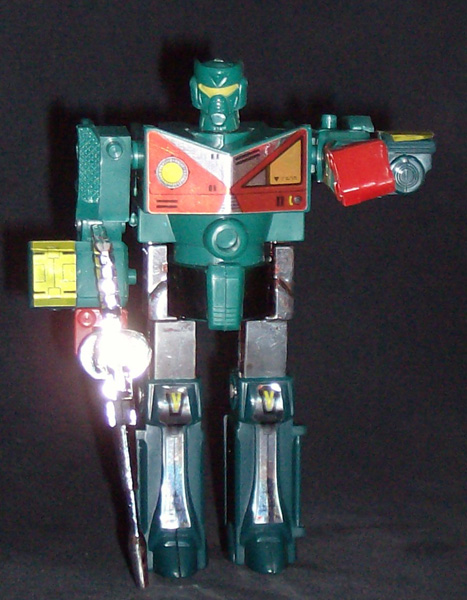 Everyone who collects Takatoku toys probably knows about the large Sasuraiger, but tracking down a nice one for a decent price can be hard. However, there's another option for those that want a transformable Sausageraider: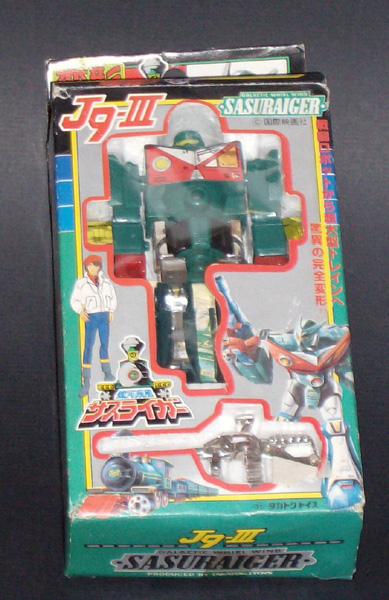 This little Sasuraiger has almost exactly the same transformation as the large one: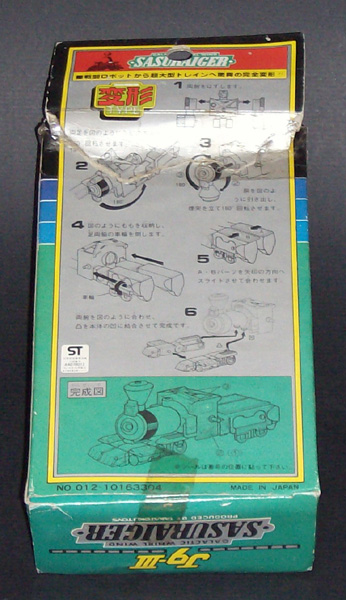 It comes with a chromed gun and a small sticker sheet for the details (sadly these are horrible quality and don't stick anymore, so I left them off):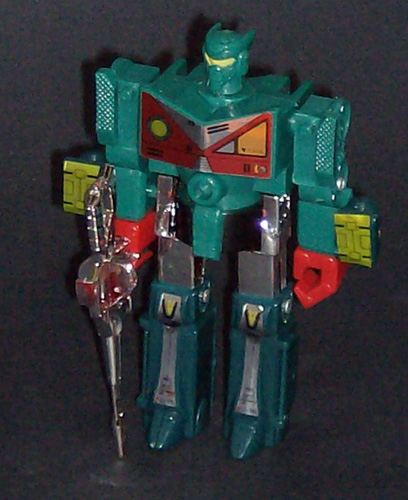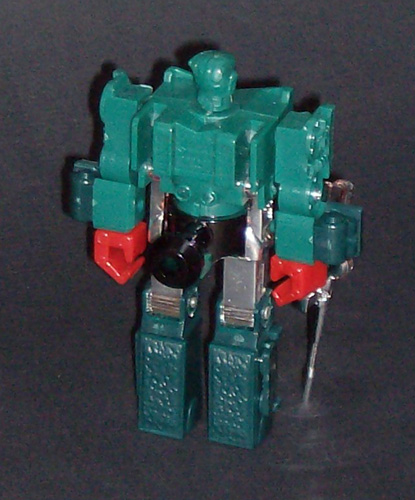 Mini-sasaraider is entirely made of plastic. However, articulation-wise it is better than its larger brother: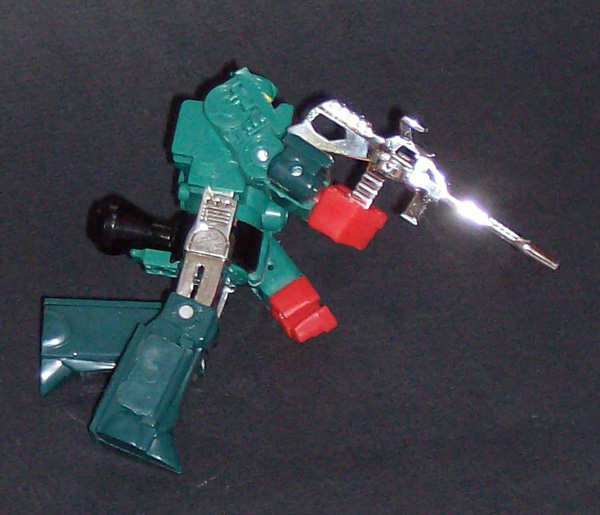 Now the leg articulation doesn't serve any purpose, because Sausageraider's balance is too horrible to keep it standing up without help (the earlier pictures use the gun as a third leg…).
As mentioned above, this guy is also fully transformable, and it pulls it off the same way as its big brother: the arms go off: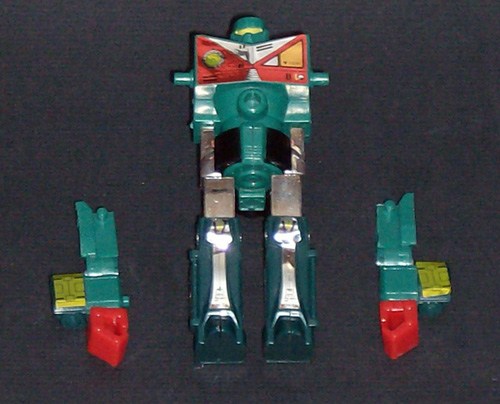 The rest of the transformation is almost exactly the same as that of the large Sausageraiger, so I won't bother showing it. However, the instructions have an error in them: the order in which to push out and rotate the water tank is inverted (right order: rotate first, then push out). Train mode: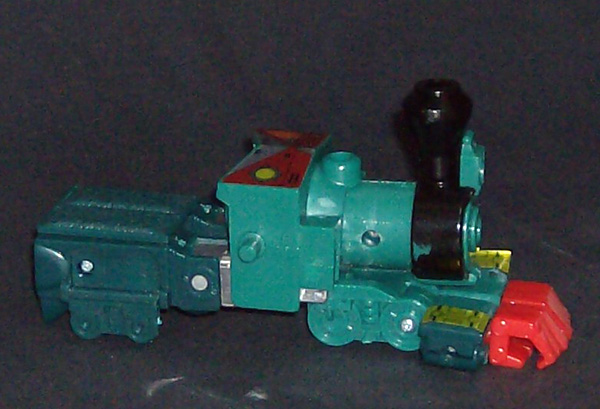 The windows are on the horrible sticker sheet, which explains why they are missing. The wheels don't turn, and the front track width is narrower than the rear, so it needs very special four-rail track.
Comments Off

on Take the Bat-train