Little story from the world of toy auctions.
…it happened at the end of january. I made my daily Rockbat auction check on Yahoo
and found something interesting for me. This auction caught my eye…Blazer, Box looks mint,
Bullmark and starting price 100 yen. Well, do I need another one? Yes!
But I don't need to win the auction desperately, because I already have this Blazer.
Max bid 2000 yen…fire and forget…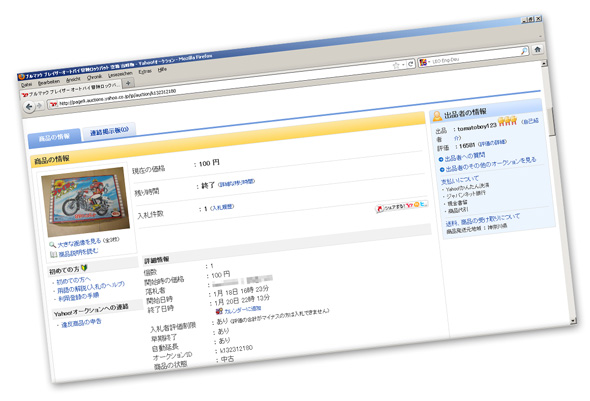 …the auction ended and I was the only bidder. Yeah! I was astonished that really nobody
bid on this auction.  I won my 100 ¥ Blazer!
Ok, with shipping, fees etc it was more a 1300 yen Blazer, but I won him for 100 ;-)
1 month later my big toy parcel from japan arrived in germany.
I was curious how my 100 yen auction looks in reality. On the auction fotos
everything looked mint, but you never know how it looks when you hold it in your hands.
I wasn't dissapointed! The Box looks perfect. I love the artwork!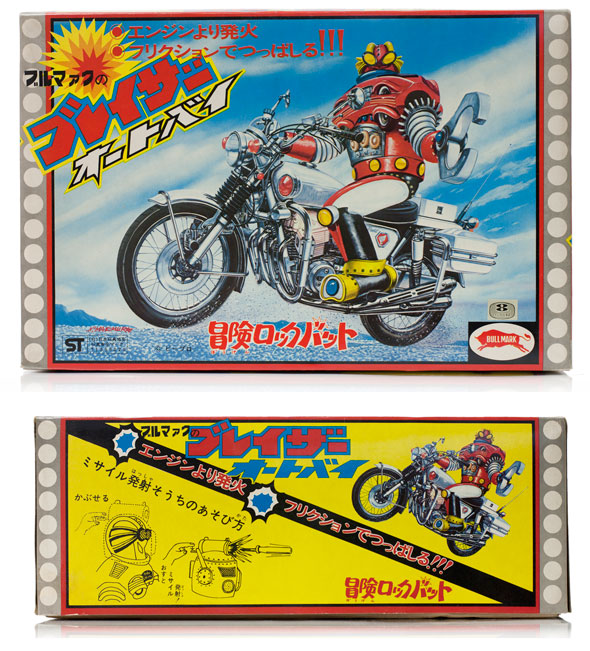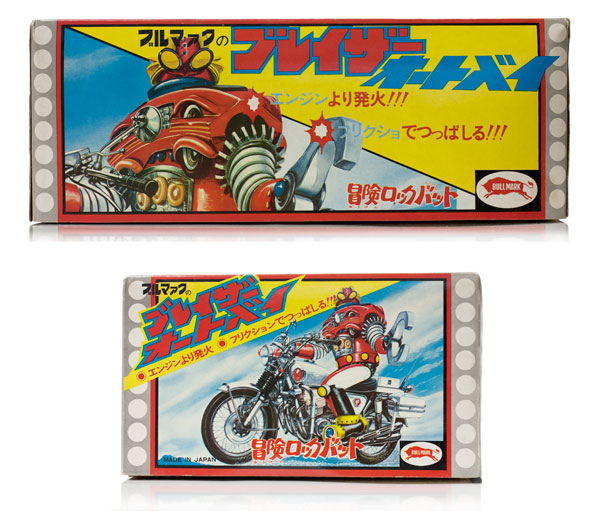 Then I opened the box and …
…the first thing I noticed: A Missile
(uups, I forgot to mention that the auction was for a box only)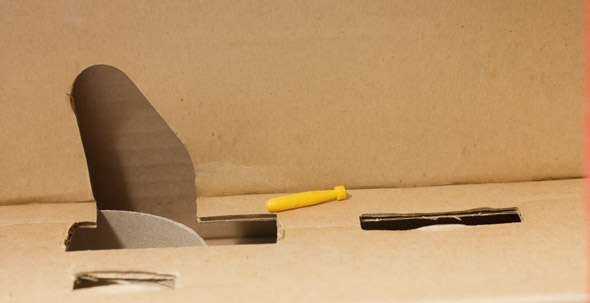 How cool is that! I'm be happy as a kid, because I found a missile in the box (that wasn't mentioned
in the Yahoo auction description)…all that for 100 yen.
But I wasn't the only one who was happy now.
Also my small MFV Blazer was happy now. Finally he got an original Bullmark
missile…no ill-fitting Ark missile anymore.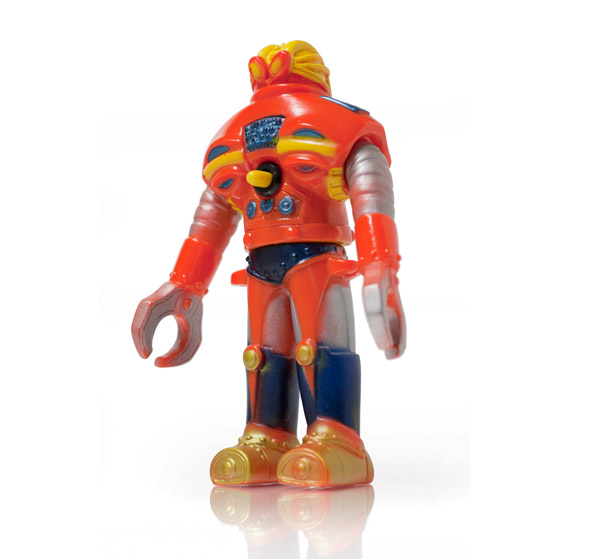 Happy end for me and Blazer.
…and the Blazer box?
Hanging framed on the wall now :-D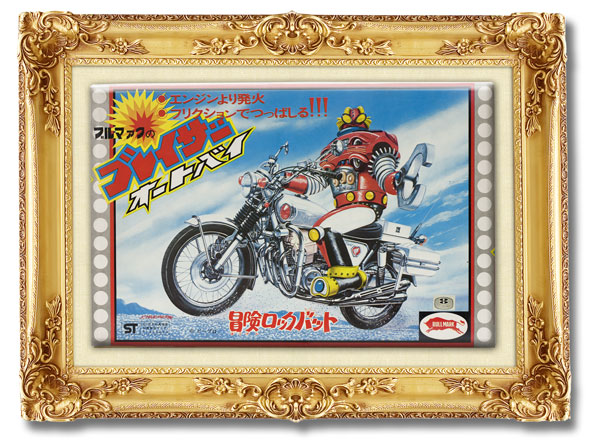 Sorry…again a Blazer Brog…I'm a nerd…BBS
Comments Off

on Bullmark: 100 ¥ Blazer