My Bullmark Honda Motor Club has a new member.
Mr.Zabitan!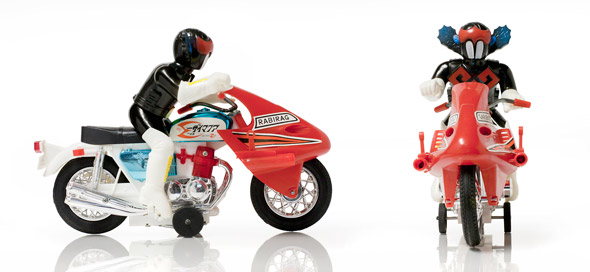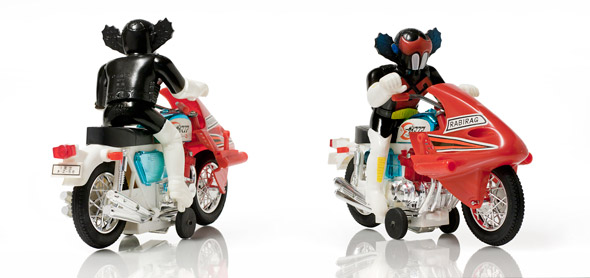 The bike is the usual Honda CB 750 four, like the ones Blazer and Diapolon drive.
But Zabitan's Garibar Honda is tuned up with a super aerodynamic fairing,
armed with 2 deadly missile launchers.

A funny detail is mirror inverted sticker on the right side. RABIRAG.
Looks like a little mistake. Well, nobody's perfect…specially Bullmark toys.
But who cares, I love them regardless.
Here are the 2 missiles that came with the bike…mint in bag ;-)
Lets continue with the box: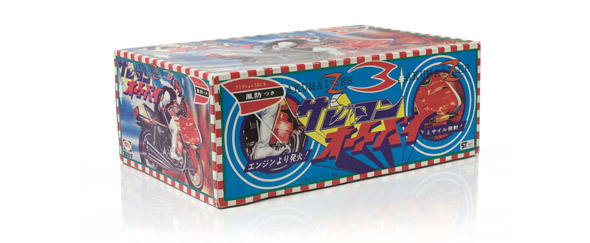 Great artwork as usual. Box shows the 2 action features. Missile firing action and
"sparkling" mechanism inside the motor.
The artwork is identical to the small version Garibar in blister box.
Both toys have a "double branding" on the box. Bullmark & Takatoku (T.T.).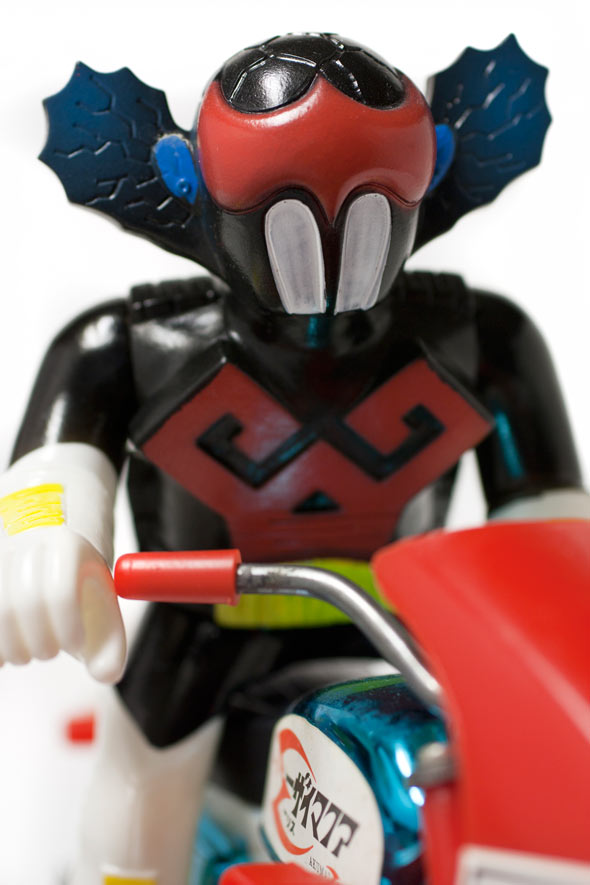 Here are some fotos of the whole Bullmark MC.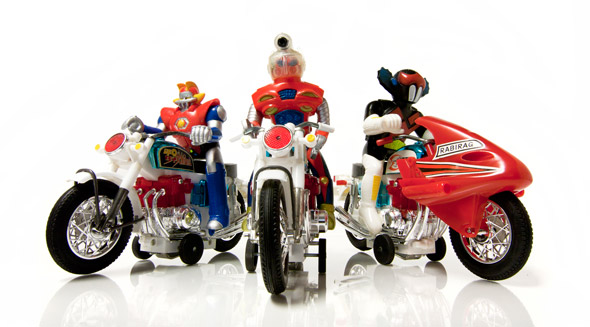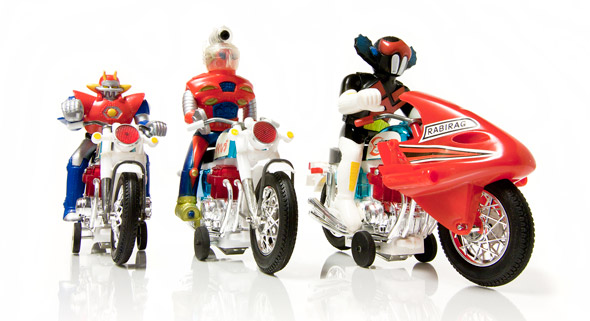 I know that there are also a Mach Baron, Zaboga and an Ultraman on these bikes…
so, the Honda MC isn't complete yet ;-)
But trying to complete the Bullmark Honda Motor Club is nearly tough as
trying to get all Zabitan figures. You never know whats out there…
More fotos in the BBS.